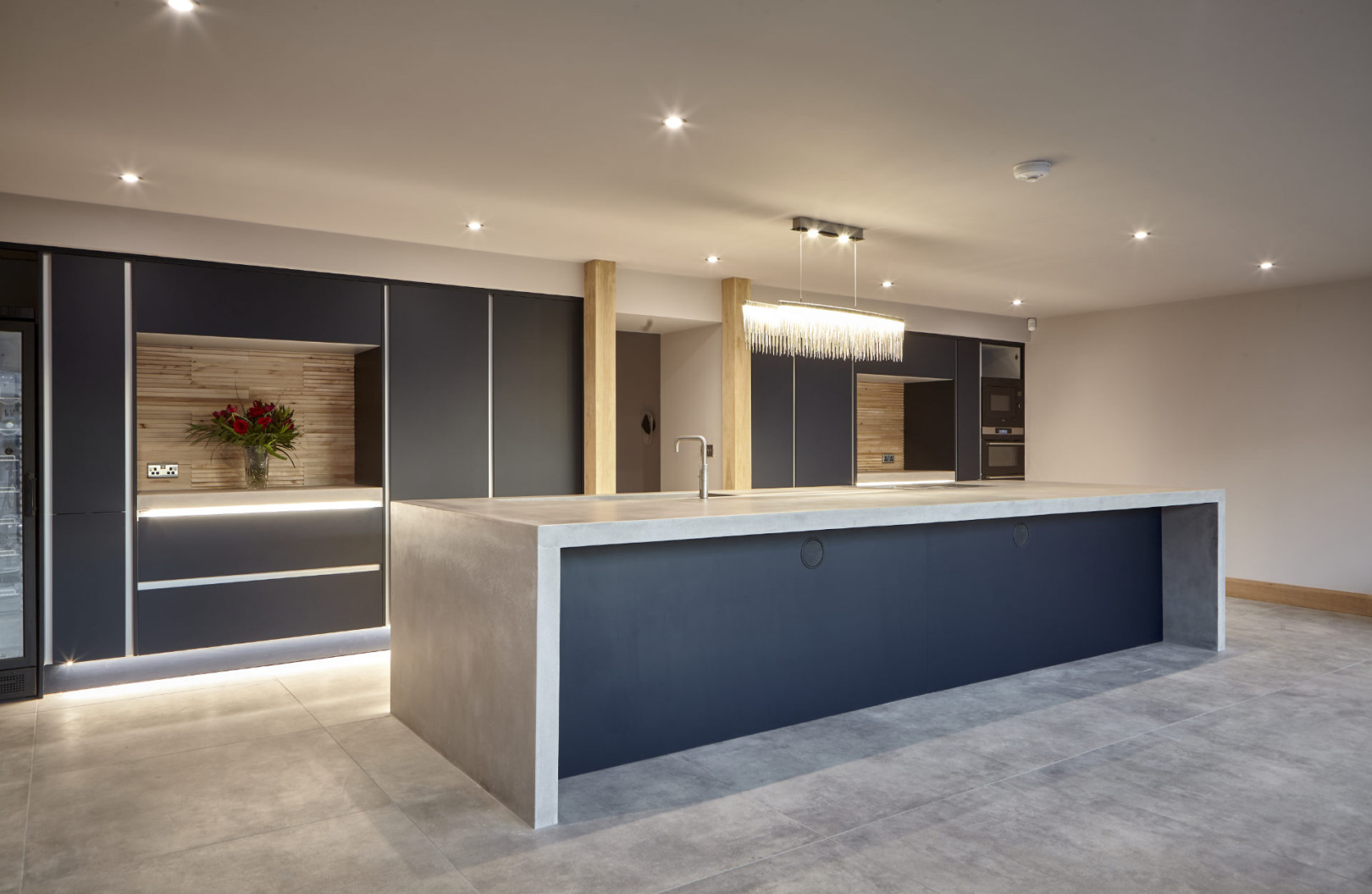 Transform your space into a haven of sophistication with our exquisite polished concrete worktops.
Industrial chic seamlessly merges with urban sophistication, making them the perfect foundation for any setting, be it a kitchen, bar or workspace. These worktops epitomise the elegant blend of minimalism and opulence, crafting a versatile design statement that harmoniously complements any environment. Crafted with lightweight concrete, meticulously sealed with leading surface protectors, an extensive range of finishes, and a diverse palette of 32 standard colours, our worktops offer limitless design potential. Not only do they cater to your creative vision, but they also meet the practical durability needs of both domestic and commercial spaces, ensuring lasting beauty.
A selection of concrete colour samples can be purchased via our website by clicking here.