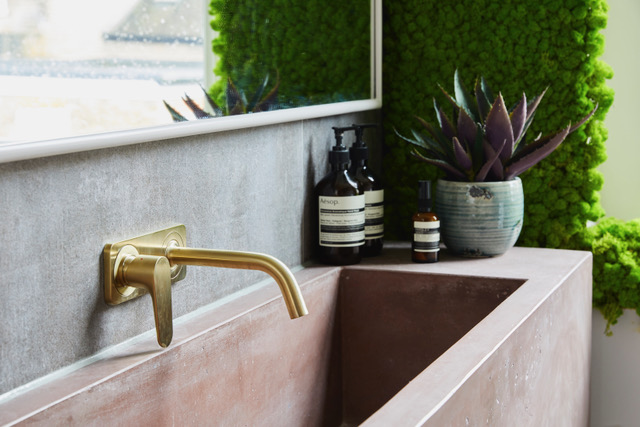 Transform your bathroom or kitchen with our handcrafted bespoke concrete sinks, meticulously designed by our team of concrete artisans.
Available in over 30 colours, each sink is a unique work of functional art, meticulously crafted to suit your individual style and needs. The durability and versatility of concrete meet the elegance of design, creating a statement piece that will be the focal point of your space. Discover the beauty of bespoke concrete sink designs – where form meets function in the most exquisite way.
A selection of concrete colour samples can be purchased via our website by clicking here.